Property developers know that they wouldn't get very far without the service of a good land surveyor. Before you hire anyone for the job, keep in mind that land surveying is a complex chore and everyone is up to the job. Not only does land surveying save you time and money, but it also keeps legal issues at bay.
This blog highlights the essential factors that you should consider when hiring a land surveyor for your property.
Should Have In-house Data Capabilities
The land surveying industry has benefitted greatly from the technological advancements of today. The most important facet to be improved was perhaps data handling. Any surveying company that you choose should come with full in-house functionalities including collection, processing, and storage of data. Many companies today upload their project data to the data for ease of viewing. Compared to when the data processing and storage had to be outsourced, internally accomplishing these tasks saves a lot of time and money.
Should Have Authentic Licensing
Working with a land surveyor who doesn't have the licenses and related paperwork in place can be a very time-consuming, complicated process. Save yourself the extra time and headache by refusing to engage with a firm unless they have provided you with decent proof of authentication.
Other than the legal documentation, if you see yourself working with a company it is also considered important to build a rapport with the workers. This is even more critical for large-scale projects that can last months.
Should Have Access to Adequate Technology
Usually, the first parameter to look for in a land surveying company is whether or not they have access to the necessary instrumentation and technology. The staff working on your project should also be well-trained and able to respond to your questions and queries. Instruments that the workers should be familiar with are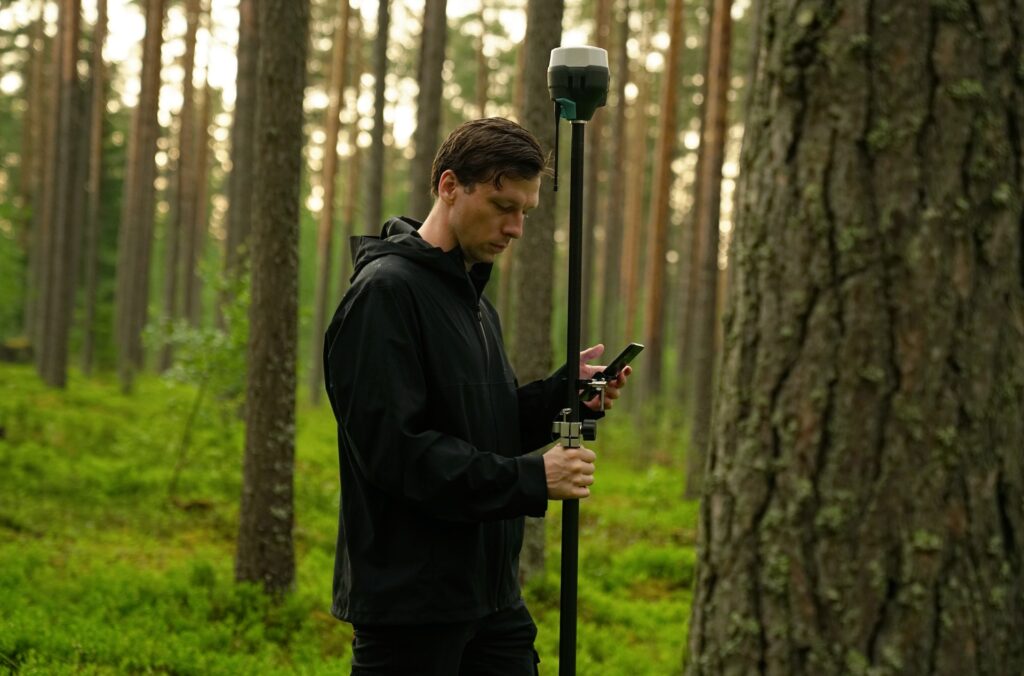 Surveying prisms

Markers and rods

Brush axes

Surveying bipods and tripods

Transit levels

GPS equipment
Firms should also have access to surveying solutions like high-res photo imaging (called photogrammetry) and high-res laser scanning (LiDAR). Some firms may prefer one over the other, while the rest might integrate the two technologies into an optimal solution. Either way, what matters is delivering clear, accurate images and overall results.
When you sign a contract with a land surveyor, make sure that read the entire document and understand everything. Stay aware of contracts with a lot of unnecessary fine print. If you find any clause suspicious, talk to your handler to smooth it out. Typically, a good contract will be crisp and clearly lay out the scope of work, payment, and timing without any scope for doubt.
Serving Oklahoma City with the Best Service
At Red Hawk Surveying, we strive to provide high-quality surveying services to our valued clients all over Oklahoma. We assure you that our team will go the extra mile to get you what you need. For more information and general inquiries, get in touch with us today.